HEAL YOUR WOMB & MANIFEST YOUR DREAM LIFE THE DIVINE FEMININE WAY
You hear a calling for something more, and underneath decades of fear & trauma is your ultimate tool for total liberation: your womb.
"The condition of women's wombs also directly reflects the condition of women's minds, spirits, and actions. The womb is a storehouse of all our emotions." ― Queen Afua
Does this sound like you?
Your business is so-so; and your life is OK, but there's a deep-seated secret nobody knows like...
🥀 You're so put together on the outside, but inside you feel like a hot mess
🥀 You have a history of sexual abuse or trauma; you thought you'd moved past it, but it still feels like a secret wound you're silently carrying around
🥀 You have issues related to your own sexuality; were made to feel shame for an abortion, pregnancy, past relationships etc.
🥀 You've hit an income plateau, even though you're doing everything right; you're starting to feel shame
🥀 You just can't experience real pleasure anymore (in business or the bedroom)
🥀 Despite all the intention setting and journal work, you still struggle to manifest money (it all feels really hard!)
Your life + business are a hot mess, because your relationship to your womb is in distress!
The trauma, the shame, the wounds you've endured; the men who treated you like dirt... it all leads back to money problems in the bank; relationships problems in the bedroom; and self-worth problems in your heart. Let's go in and do the work, sis!
Meet Jemese
Consider me your personal womb priestess & transformation coach
Jemese teaches women on how to use their womb as an energy portal for creating lives beyond their wildest dreams.
It is the most critical manifestation tool that most of us in the western world just aren't using to it's full potential.
Through my unique process of womb-centered coaching, we bypass years of needless struggle, so you can simply just get to the good part: you, living your best, fully liberated and activated life.
Very Limited Space Available
e-mail Jemese at info@jemeselachel.com if you know deep down one of these spots if yours!
🍃  You've finally broken through that income plateau and are consistently attracting new paying clients each week
🍃  Your soulmate clients reach out to YOU without ever needing a sales call, asking how they can pay you $5K in full
🍃 Your'e so in tune with your own body, your own cycles, that you're able to use it as the manifestation tool it is...literally manifesting everything you desire (without feel like it's a lot of work)
🍃 You finally get pregnant that your rainbow baby you've always wanted after years of trying
🍃 Your own intuitive abilities have turned on full blast; you're your own best psychic intuitive and are therefore able to guide yourself through all decisions in your life & decisions with 100% confidence
🍃 You've completely healed from your trauma story, and in fact, are now using that story to create more freedom and joy than you've ever known
---
It's my #1 joy in life to teach women how to activate all of this and more through the secret power of their womb.
These aren't just ideas. I've gotten these results for women just like you, and when we partner together your life will change forever.
Shift into the wisdom of your womb and stop wasting time, money, and energy doing life + biz on your own
If you're ready to do this work, then I'm ready for you
It's costing you way more than the investment of this program to keep trying to solve your problem on your own. Deep down you're feeling broken and ashamed, you're stressed, confused, not attracting quality lovers, not attracting consistent money flow.  Girl... that ends now.
When you work with me, you're getting high level success & transformation coaching from someone who's not only been there too, but has the education and experience to back it up.
Please don't waste another second doing one more journal prompt, therapy session, or oracle card reading trying to figure out wtf is wrong (hint: nothing's wrong; you're just not doing this unique process of womb work #iGotYouSis)
With me on your side you'll get the practical strategies (masculine) and the deep energetic principles of womb wellness (feminine) so you can magnetize the ease your soul is craving.
My promise to you? You'll be able to tell your story with passion, purpose, and finally have the systems in place for creating CONSISTENT growth in your business, your life, and an up-leveled, womb-centered sacred feminine mindset to go with it.
Does this work feel like like a full body YES? Here's your next steps: 
✨ e-mail Jemese at info@jemeselachel.com if you know deep down you NEED this coaching program now
✨ together we'll determine if a brief call is needed to be 100% clear we're a perfect fit, then we'll get you signed up right away to start the most incredible transformation process of your life!
your mentorship includes:
3 months of private coaching  Includes bi-weekly coaching calls complete with supportive guidance, spiritual mentorship, and easily actionable steps for your business and life. We'll anchor in principles of womb wellness to help guide you along your path of success.

Full access to me via Voxer Between sessions, you'll daily access to me using Voxer (a walkie talkie-like app you can download straight to your phone). This added support will be like having a psychic healer, a guide, and teacher in your back pocket at all times

One intuitively selected yoni egg to help you anchor into the magic of your own womb wellness throughout our journey together

Monthly intuitive readings where I'll use all of my spiritual gifts to bring you psychic intuitive guidance and wisdom from Spirit

Personalized guided meditations (made on an as needed basis just for you and your unique energy) to help give you the energetic edge over your deepest breakthroughs

Lifetime access to my full library of courses  You'll get instant access to all of the courses currently published in my online digital school

---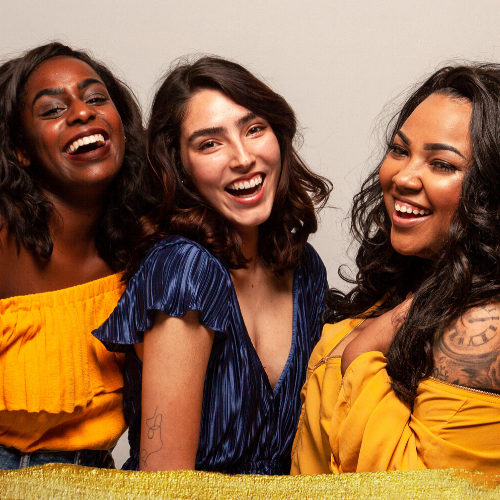 In business....

Transitioned her hobby business into a sold out, highly sought after spiritual program

Received 5-figure book offer from a publishing house, is now a prestigious author who's highly sought after for TEDx Talks and speaking events #HerWildestDreamComeTrue

Fully booked her 1:1 coaching program and started a waitlist

Became so accurate with her psychic development that she no longer feels the need to hire psychic readings

In life...

Healed her complex PTSD after years of trying every therapy technique in the book (freedom from triggers = more freedom in life!)

Finally gave birth to her rainbow baby after 6 years of back-to-back pregnancy loss

Learned how to have multiple orgasms after decades of vaginal numbness
Traded in deadbeat boyfriends for lovers who made it their goal to please her (emotionally & otherwise)
my unique process will change everything...
The energy exchange for this level of support $2200 for 3-months of private coaching
(generous payment plans available upon request)
Very Limited Space Available