Are you ready to break free & permanently heal your trauma?
There are 3 huge mistakes I see in women seeking inner healing:
They focus only on traditional therapy but fail to tap into spirituality.
They focus only on spirituality but fail to ground down into Biblical truth.
They focus only on the outside, but their inner world is a mess.
And just like that you're right back where you started, wondering, "why can't I get past this already?!"
You will never know true freedom until you get right with God.
Let me guess... your journey's gone something like this:
💔 You've had a bad experience in the church, and it's damaged how you view God/Jesus. Now you'd rather just pray to the universe.
💔 You've got a sexual abuse or trauma story that you're *mostly* past....until issues pop up again
💔 You struggle in relationships to men/masculinity.
💔 You crave love, but find yourself pushing people away
💔 You've taken TONS of action to build a successful life, but no matter what it seems like you're running in circles
Without realizing it you've crowded out the voice of God.
Many women, for one reason or another, find themselves at odds with God.
You'll know it's happened when you take issue with relating to God as "He"; or take issue with the name of Jesus.
Thing is, we can't survive without Him. So you start finding ways to fill that God-sized void in your heart. You try to fill it with work, or sex, or you seek out answers from tarot cards or readings to gain hope.
The Spiritual World is more real than the Physical
I have the obligation to warn you because, girlfriend... it happened to me too. These practices cause darkness to SWARM into your life and you'll be none-the-wiser. You'll just think you're "blocked"... but you've actually attracted demonic strongholds.
So here's My bold declaration:
You have GOT to be under the safety and guidance of the Father God through Jesus Christ. You will not attain permanent freedom from your wounds without Him. It is not possible.
You have GOT to get in right order, sis and everything else will take care of itself.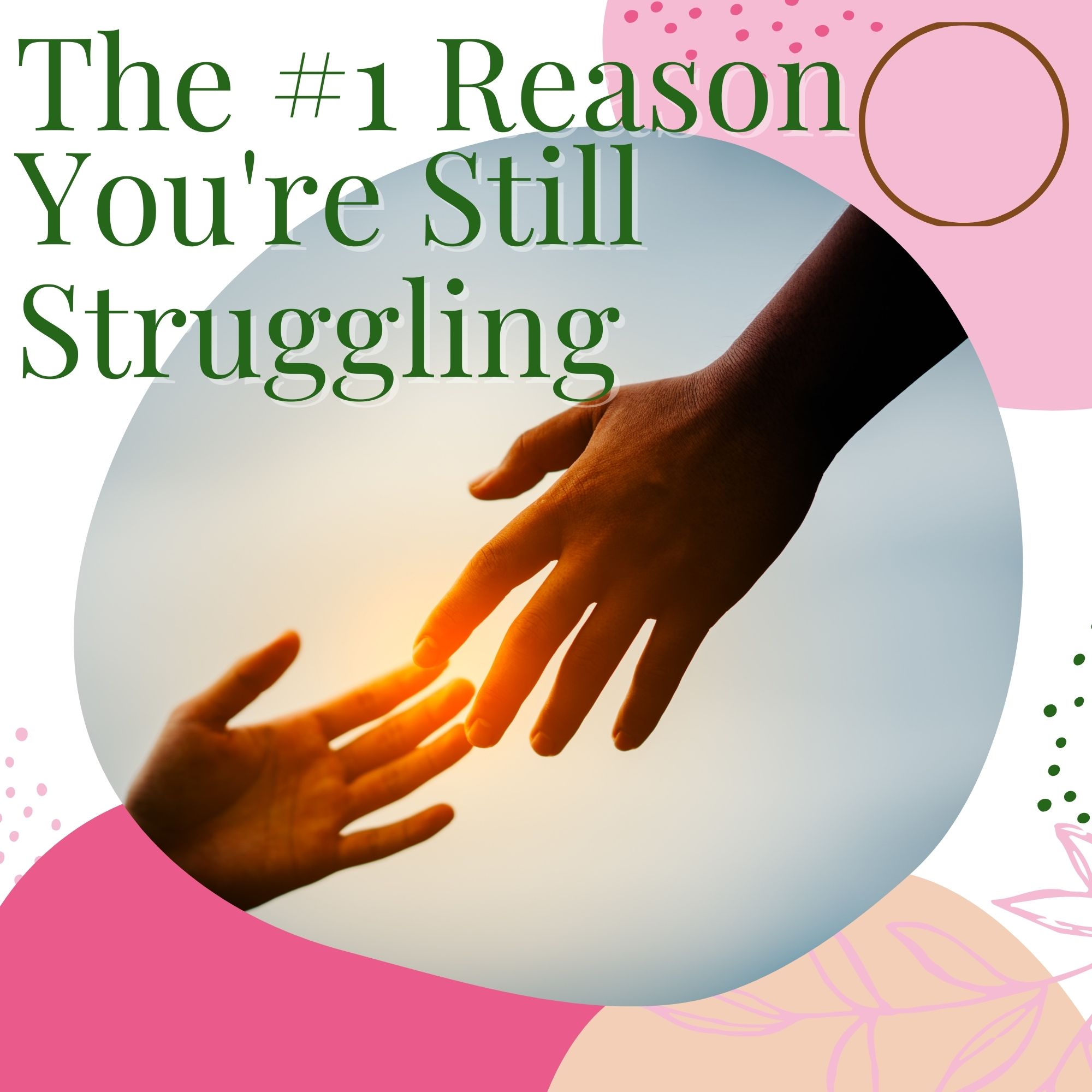 Your problem isn't just mental or emotional-It's spiritual. And if you want to get free FOREVER you cannot do it without Jesus's help.
- Jemese LaChel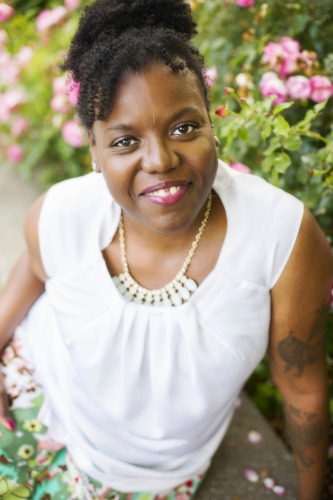 How different would your life be once you're delivered from this?
In love...
✨ You've finally attracted the good, godly kind of love. Someone who treats you with respect, provides security, loves you completely, and who doesn't ever make you question his faithfulness
In life...

✨You ooze peace & love continuously and people wonder what it is about you. You are 100% FREE from that block you've been dealing with. It's just vanished.
In business...
✨You seem to prosper whether you're working or not. Whether you have $0 or 10-figures. No matter what the bank account says, you have peace in knowing you are always provided for 
For every child of God defeats this evil world, and we achieve this victory through our faith. 1 John 5:4
an 6-week private mentorship for women ready to receive Inner Healing & Deliverance through a Christ-centered, practical pathway to peace.
What makes this coaching program different?
🌷 It's led by a licensed trauma therapist whose an expert in helping women overcome the impact of their trauma story
🌷 You'll be supported by someone whose personally experienced  inner healing work & deliverance from not just emotional strongholds but real demonic oppression
🌷 It's more spiritual than the your average therapy program
🌷 And more grounded in Biblical truth than your average coaching program
🌷 It gives you everything you need to find permanent freedom in Christ so that ALL shame, ALL trauma, ALL chains can be broken (for a fraction of what it costing you attempting this on your own)
🌷 If you do what you're asked in this program you will see massive, life-changing results
By end of this program, you'll know exactly how to:
✅ Walk in the authority of Christ so that you don't ever have to fall victim to emotional roadblocks around your trauma
✅ Apply Biblical truth & coping strategies so that triggers around your trauma no longer interfere with your daily life
✅ Eradicate the wounds of your trauma so that you can finally start receiving the inheritance God has for you (in love, life, business, etc.)
✅ Restore faith in God, the Creator of this Universe and Creator of YOU in all your perfection
Here's Exactly What You'll Get:
A customized mentorship programwith weekly or bi-weekly calls. We'll determine the how long we'll meet and at what frequency during our first session. Each session will be 45-minutes each, so that you can receive receive supportive biblical guidance, spiritual mentorship, and easily actionable steps to guide you through every step of your healing process

Access to me via Voxer. Between sessions, you'll have daily access to me using Voxer (a walkie talkie-like app you can install on your phone) so that in moments of celebration or strain, you've got your counselor in your back pocket (value: priceless!)

Bonus #1 Free 60-minute Intensive Intake call to get some clarity on your goals before we even get started.

Bonus #2 Free 30-minute Follow-up Call to be used at any time within the first 6 months after your coaching program ends
Give as freely as you have received! (Matthew 10:7-8)
Your Investment
I am charging a whopping rate of $0.00.

This is my personal service to the Lord and for the time being I am able to provide this gift free of cost.
(However, if you are led, you are welcome to send a donation of any amount by clicking here)
I know you're probably thinking, "OK but will this really work?!"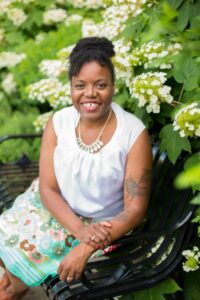 Girl, I get it. It's HARD to go in on this type of work
You're afraid of what you're getting into, and let's be real--maybe the "Jesus" talk kind of freaks you out.
I completely understand because I was you, sis! I'd lived through multiple traumas; multiple failed relationships; and just feeling so disconnected from everyone around me (despite the fact I was really, really successful by all outward appearances).
But here's what I learned: life doesn't get better until take the giant leap of faith with the right support person standing below to catch you.
That person is Father God who sent Jesus into the world for salvation. He has anointed me to help minister to women like you, so that you can get free, sis. Don't you want that?
So here's my guarantee to you: If you follow my direction (as I follow GOD), and if you remain highly coachable, and do the work you will see results.
Hey, I'm Jemese, and girl, I've seen things👀
I've battled depression, addiction, low-self esteem, a cycle of bad relationships, abuse, rape, and just trauma after trauma 🤯
Like you, I tried to deal with it on my own. I tried to:
Drink it away

Ignore it away

Self-help book it away

Meditate it away

Work it away

Stuff it, forget about it, hide from it
But wouldn't ya know... all that does is make it worse (maybe you relate?)
Truth is I was a Executive on way to Director of my agency...and all the while I secretly was living a lie:
💔 My relationships were a mess.
😭 My drinking was out of control.
😞I was running from God (and myself)
😰 I was terrified of anyone ever seeing the REAL me. That they'd find behind the successful facade I was just a broken little girl.

Until one day without looking...Jesus set me free.
Determined to break free, I 👏🏿 did 👏🏿 the 👏🏿 work 👏🏿  For me it looked like getting right with God. Learning who He really is and who Jesus is.
It looked like getting mentorship, deliverance, and support.
It looked like ultimately realizing that I would never be able to hold on to any real "success" or "healing" without:
🙏🏾 Relying on God completely 

💃🏾 Taking authority over my life through the power of Jesus Christ #PermanentHealing
I have not ever looked back.  Faith has been the "secret sauce", sis!
It's the secret to clearing decades of trauma.
I know it works because one day I woke up to realize that my trauma story was just that...a story. And all my trauma triggers literally ✨POOF✨ vanished.
My relationships were healed, my prayers had been answered, and my faith restored. Today I'm happily married with the children I've always prayed for.
I work only when I want to yet always have more than enough money to share & spare. And I'm at peace. I have a real BFF relationship with Jesus.
It is a real miracle, and something that's available to you too if you'll let me show you how. You do not have to identify as a Christian in order for this to work. You just have to be willing to build your faith. I'll support you every step of the way.
You are open to digging into your feelings about and around God
You're a woman with a history of trauma who's done some work in the past to heal it
You're feeling stuck somewhere in life (money, relationships, etc.)
You're action-oriented and are highly coachable (willing to take the steps you're guided to take)
You have no interest in working in the here-and-now, and ONLY want to talk about the past

You prefer to dance around the issues, staying only on the surface but never actually talking about the trauma (we won't stay there, but we have to address it if you want to do this work)

You are NOT into spirituality at all
FAQ: What other women have asked!
What makes you an expert?
I am a licensed clinical social worker, whose gone through a rigorous State board approval process in order to provide clients with ethical care. With over, 10 years of hands-on experience working with women just like you, I've got the experience to back it up.
I have a wall full of degrees and certifications, sis. I earned a Bachelors in Social Work with a focus in generalist practice; I've got a Masters Degree in Social work with a focus in rural populations; and I'm an LCSW.
I've worked as a drug treatment counselor; I've worked as a supervisor in a Christian Ministry for Homeless Women; I've worked as an HIV/AIDS case worker; I've worked years in Medical Social Work and even as a Grief & Bereavement Counselor for Hospice.  In other words, sis.. I got the education & experience to back up what I'm talking about.
But I don't think any of that means as much as my personal, lived experience. See, I've personally walked through these trenches (literally, and figuratively). I know what it's like to live with depression, anxiety, postpartum disorder, PTSD. I also know what it's like to overcome them and create an incredible, full-of-love, life.
More importantly than ALL of that, I have a personal testimony of Jesus Christ and how He has transformed my entire life. Despite all my experience I'm only pointing you to Jesus. It is HE who is doing the work.
Wait.. you mention "faith" a lot. Do I have to be Christian to do this work?
I am definitely not shy about sharing that I'm a Bible-believing Christian. As in... I follow the teachings of Jesus Christ the person and all he taught regarding loving God and loving others.
That said, you most certainly do NOT have to identify as a Christian in order to work together.
You may be surprised that a lot of the women who come to me are agnostic or just don't know the person of Jesus... I would never turn my sister away if she's recognizing that working together might benefit her spiritual life in some way.
I share my faith as a Christian for those who would like to include Christian principles in their coaching. If you do not identify as a Christian, but for some reason still feel like this work together would be useful for you, then that's a good enough place to start for me, sis!
My job is to be meet you in Love & help guide you to your inner healing.
So long answer but... I hope you see my heart here.
I've done therapy before & gained a lot. Is this just more therapy?
First of all, good for you on taking the steps to get yourself into therapy. It's a step most are not willing to take. While I am licensed therapist, the work we are doing in this program is NOT therapy. It goes so much deeper, and far beyond any work I would ever be able to do as your therapist.
So, no.  This is not therapy.  It's something even BETTER!
Are you Ready to Get Free?
Space in this program is truly limited to ensure you get the best hands-on care due to the intimacy of this work. As such, Jemese typically only accepts 2 clients at any one time. I will not turn away anyone the Lord sends me, however, so please do apply and we will get you on the schedule.