Are you ready to start living the life you've dreamed of AND permanently heal your trauma?
There are 3 huge mistakes I see when women try to heal their trauma:
They focus only on traditional therapy but fail to tap into spirituality
They focus only on spirituality but fail to ground down into true psychology (read: #spiritualbypassing)
They focus only on the outside but their inner world is a landmine of shame & secret shambles
All the while taking ZERO regard for the fact that none of it matters if you fail to see the relationship to your trauma & your womb.
---
It leads you right back where you started, wondering, "why TF can't I get past this already?!"
You're a successful, strong, spiritual woman; but underneath it all you've got a huge secret (and you'd give anything to get past it once & for all)
Let me guess... your journey's gone something like this:
💔You've taken TONS of action to build a successful life, but no matter what it seems like your past haunts you
💔You're super put together on the outside, but inside you feel like a hot mess
💔You struggle with making consistent money, have major cycles of feast & famine
💔You struggle with sexuality and would really rather just not get intimate at all anymore
💔Your struggle in love, either pushing ideal lovers away or attracting partners who disrespect you
💔You're not very in tune with your body anymore, you have no connection to your womb or feminine rhythms
"The condition of women's wombs also directly reflects the condition of women's minds, spirits, and actions. The womb is a storehouse of all our emotions." ― Queen Afua
How would your life be different if you could permanently be past this?
Let me peek behind the veil and show you...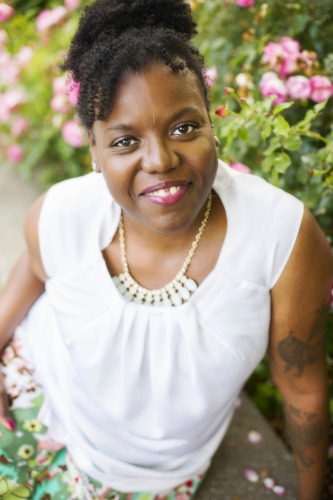 In business...
✨You radiate self-worth, and as such you've doubled your rates to now easily sell out your $5K packages
✨You attracted 10 high-paying, soulmate clients who slid into your DMs, credit cards in hand, ready to pay your invoice in full
In life...

✨You ooze self-love constantly, and feel completely safe in your body at all times (regardless of where you are, with whom, or what you're doing)
✨ You're the radiant, grounded, loving woman, wife, or mother you've always dreamed of being
In love...
✨ People compliment you every time you leave the house (not because they want something, just because you vibrate PURE confidence & love)
✨  You can easily share your story because the partner you've attracted is so loving, tender, and safe
---
These aren't just ideas, sis. They're the results I've gotten for women just like you, and when we partner together your life will change forever.
Introducing...
Victorious Awakened Womban
a 90-day private coaching experience for spiritual women who are ready to permanently move past their trauma, deepen into womb wellness, and manifest more money, better love lives, and pleasure in business & life

What makes this coaching program different?
---
🦋 It's one of the only coaching programs led by a real, licensed trauma psychotherapist who is also an internationally known intuitive healer
🦋 It's more spiritual than the your average therapy program
🦋 And more grounded in sacred psychology than the average coaching program
🦋 It gives you everything you need to permanently transmute all shame & emotion around your trauma for a fraction of what it costing you dealing with it on your own
🦋 It teaches you all the real divine feminine way to receive exactly what you want (and restores your sacred connection your own feminine power)
🦋 If you do what you're asked in this program you will see massive, life-changing results
By end of this program, you'll know exactly how to:
Manifest anything  you could ever dream of by using the divine feminine superpower within your sacred womb

Permanently clear all emotional roadblocks around your trauma so that you can attract high-quality clients ready to pay you $5K in full

Apply sacred psychology coping strategies so that triggers around your trauma no longer interfere with your daily life

Eradicate the wounds of your trauma so that you can finally start receiving the soulmate manifestations of money, love & success you know you're worthy of
Here's what you're going to get:
3 months of private coaching Includes bi-weekly calls so that you receive supportive guidance, spiritual mentorship, and easily actionable steps to guide you through every step of your transformation process (value: $3000)

Full access to me via Voxer Between sessions, you'll have 24/7 daily access to me using Voxer (a walkie talkie-like app you can install on your phone) so that in moments of celebration or strain, you've got your counselor in your back pocket (value: priceless!)

One intuitively selected yoni egg to help you anchor into the magic of your own womb wellness throughout our journey together (value: $80)

Lifetime access to my full library of self-study courses  You'll get instant access to all of the courses currently published in my online digital school so that you can continue learning long after our program is over (value $5,000)

---

Bonus #1  Lifetime VIP discounts of up to 50% on all merchandise in my spiritual supply store, Cosmic Womb Apothecary

Bonus #2  Free 60-minute Intensive Call to jump start your healing journey

---
When you add all this up, it comes out to a value of over $9000 USD, but I've set energy exchange at $2200 USD (with very generous payment plan options available)
I know you're probably thinking, "yeah but will this really work?!"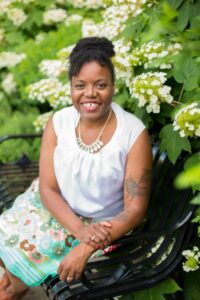 Girl, I get it. It's HARD to go in on this type of work because it is soooo deeply intimate.  You've got this fear that if it doesn't work, then what if you've unearthed all that trauma (and paid all that money) for nothing.
I'm not a mind reader, I know what your'e thinking because I was you, sis!  Several years go I was riddled with fear of change (even though the life I was living left me so unhappy). I felt stuck and was just scared to death of everything after living through the experience of multiple sexual traumas, rollercoasters of highs & lows in love, and feeling so disconnected from everyone around me (despite the fact I was really, really successful by all outward appearances).
Here's what I learned: life doesn't get better unless you take the leap of faith and deep dive into the experiences that stand to change you.   There is no magic pill, besides YOU and YOU are worth it. You will always wonder how truly victorious you could've been until you open your heart & dive deep into the programs and experiences that will change you.
My guarantee to you is that if you follow my direction, remain highly coachable, and do the work you will see results. Basically, you are your best guarantee, sis. I have never had a woman leave my work regretting that she signed up with me...
But don't just take my word for it...
Here's what women have said about my program
Meet Jemese
Consider me your personal transformation mentor
Hey, I'm Jemese and girl.. if you even knew what I've lived through 👀
In 2006 I was raped while serving active duty in the Marines. In fact, I was sexually assaulted multiple times in the service. It completely altered my sense of safety, self, and psyche.
With no hope for real justice (because the ones who were supposed to protect me were the ones hurting me) I fell into a deep depression and I drank.  I became the "party girl" but really I was just running from my pain.
Thanks be to God that I came out of pit. I decided to make something of myself, took my honorable discharge, and went on to become wildly successful despite my painful past.
I was determined not to let the past rule me or be an excuse for not winning at life. So I excelled. I was promoted to high-level positions, I had the money, the cars, the homes, but..
I was a Masters Degreed level executive, who secretly was living a lie:
😭 My relationships were a mess. I gave my entire self to men who disrespected he hell out of me again & again.
💔 My drinking was out of control. I was running from myself because the trauma I'd endured made me hate being in my body.
🤧I was terrified of anyone ever seeing the REAL me. That they'd find behind the successful facade I was just a broken little girl.
And one day I decided that's ENOUGH.
I said YES to my own healing. I faced every shadow of my trauma, all the things I tried to hide. I went through several rounds of intensive trauma therapy, hired mindset coaches and healers and completely threw myself into a total spiritual transformation. I have never looked back.
As I write this I am 8 years sober. I stopped living to work, and started working to live the life I really wanted. I developed a love for myself and my body. I realized that as a divine feminine being, that as women, our womb will always show us the quality of our love & life. So I healed my womb, I worked my yoni eggs, I did the work, sis!
Suddenly my painful periods vanished. I stopped having womb imbalance after being with men who were not worthy to receive me. I realized all my sexual traumas were stored within the energy of my womb, and I released.
I healed my relationship to myself, which in turn healed all other relationships as well and today I'm happily married with the children I've always prayed for.
I know that if I did it, you can too and the good news is I can walk you through the process so much quicker than if you keep trying to do this thing alone.
This is perfect for you if
You're a woman with a history of trauma who's done some work in the past to heal it
You're feeling stuck somewhere in life (money, relationships, etc.)
You're action-oriented and are highly coachable (willing to take the steps you're guided to take)
You have no interest in working in the here-and-now, and ONLY want to talk about the past

You prefer to dance around the issues, staying only on the surface but never actually talking about the trauma (we won't stay there, but we have to address it if you want to do this work)

You are NOT into spirituality at all
It's costing you way more than the investment of this program to keep trying to solve your problem on your own. Deep down you're feeling broken and ashamed, you're stressed, confused, not attracting quality lovers, not attracting consistent money flow.  Girl... that ends now.
When you work with me, you're getting high level success & transformation coaching from someone who's not only been there too, but has the education and experience to back it up.
Please don't waste another second doing one more journal prompt, therapy session, or oracle card reading trying to figure out wtf is wrong (hint: nothing's wrong; you're just not doing this unique process of womb work #iGotYouSis)
With me on your side you'll get the practical strategies (masculine) and the deep energetic principles of womb wellness (feminine) so you can magnetize the ease your soul is craving.
My promise to you? You'll be able to tell your story with passion, purpose, and finally have the systems in place for creating CONSISTENT growth in your business, your life, and an up-leveled, heart-centered sacred feminine mindset to go with it.
Don't let another year go by carrying the baggage from your past forever
What other women have asked...
What makes you an expert?
I am a licensed clinical social worker, whose gone through a rigorous State board approval process in order to provide clients with ethical care. With over, 10 years of hands-on experience working with women just like you, I've got the experience to back it up.
I have a wall full of degrees and certifications, sis. I earned a Bachelors in Social Work with a focus in generalist practice; I've got a Masters Degree in Social work with a focus in rural populations; and I'm an LCSW.
I've worked as a drug treatment counselor; I've worked as a supervisor in a Christian Ministry for Homeless Women; I've worked as an HIV/AIDS case worker; I've worked years in Medical Social Work and even as a Grief & Bereavement Counselor for Hospice.  In other words, sis.. I got the education & experience to back up what I'm talking about.
But I don't think any of that means as much as my personal, lived experience. See, I've personally walked through these trenches (literally, and figuratively). I know what it's like to live with depression, anxiety, postpartum disorder, PTSD. I also know what it's like to overcome them and create an incredible, full-of-love, life.
So long story short, I have the education to back it up, but the experience to walk you through it.
I've done therapy before & gained a lot. Is this just more therapy?
First of all, good for you on taking the steps to get yourself into therapy. It's a step most are not willing to take. While I am licensed therapist, the work we are doing in this program is NOT therapy. It goes so much deeper, and far beyond any work I would ever be able to do as your therapist.  Instead I'm working with you as a coach & mentor, which enables me to not only apply much of the foundational knowledge I have as a trained trauma therapist, but I also get to apply deep spiritual principles, tools, and guide you into your own process of divine feminine awakening.
So, no.  This is not therapy.  It's something even BETTER!
How is this work going to be different than my previous investments?
Let me guess.  You've spent more money than you care to admit on healing sessions, energy work, mindset coaching, business coaching and therapy you're still struggling. You've got feelings of shame, guilt, unworthiness...
It's not that those other programs were wrong, or that you're bad at manifesting and healing... it's just that neither of you understood the true energetics between pain + passion + money + sex + your sacred womb.  You haven't fully understood the true nature of the energetics operating within you and until you do...you will repeat out the same patterns again, and again, and again.
This program is your answer.  Your ticket to liberation.  I'd say it's time, to begin, yes?
Will this be my last major investment before I become the mega success I'm striving to become?
Ok, so let me tell it you 100% real. Nobody. I mean, nobody can promise you this (and if they do, run, because they're not being honest).
See...I KNOW that if we do this deep soul work  together, you can make monumental shifts in your life + biz. You can start feeling better, like, today.  You can start experiencing greater joy, greater pleasure, greater peace, passion, love.
But...the results are completely dependent on you and your willingness to follow-through with the work we're doing together. Can you commit to yourself?  Can you say yes to your healing?  You hold the key, love.
What if I can't afford to pay for this up front?
Trust me, I know firsthand how it feels to be shaking in your boots at thought of making an investment in yourself.
That's why I've made this program, which once sold out at over $4400 USD, to just $2200 USD with tons of bonuses and very generous payment plans.
Here's a hint if you're really struggling with the money stuff: Finding the money is simple as making the decision.  Just decide. Decide that you WILL take a leap of faith for yourself. Make the conscious, unshakeable, unwavering choice.  You're future self will thank you.
And because I never want money to be the reason a woman comes to me for help, but doesn't say YES...I've got payment plans and a scholarship option that discounts the work up to 50%.  You just have to ask.
It feels like a huge invesment for me. How can I know it's worth it?
I will never talk down to someone about the money stuff, because girl, I get it. I will challenge you to consider this though: aren't you worth it?  Aren't you worth the cost of going in on your healing? If you could have gotten past this all by yourself...wouldn't you have already done it by now?
I love all women and believe in you. I am here fo you. And I will work with you if in your heart you feel this program is a huge, and HOLY YES... We'll work the money stuff out sis. Just reach out to me.
Can I go through this program and get my money back if I don't like it?
Sis, if you are asking if you can go through the work in my program, receive all the tools, the medicine, the guidance, the support and then get your money back... If that's something that's OK with you,  Sis I would rather you not apply.
We want a guarantee like this when we don't believe in our own capacity to change. That's part of the reason you HAVE to do this work, though, sis. Your trauma has you feeling like you can't trust yourself to heal. I'm here to help you break that pattern for the rest of your life. You will never have to second guess yourself again.
If you're looking for a guarantee that the money you spend will be worth it--you are your guarantee. Remain coachable, keep your heart open, and I promise you'll see the growth you're aiming for.
Space in this program is very limited to ensure you get the best hands-on care due to the intimacy of his transformative work. As such, Jemese only accepts 2 to 3 clients at any one time.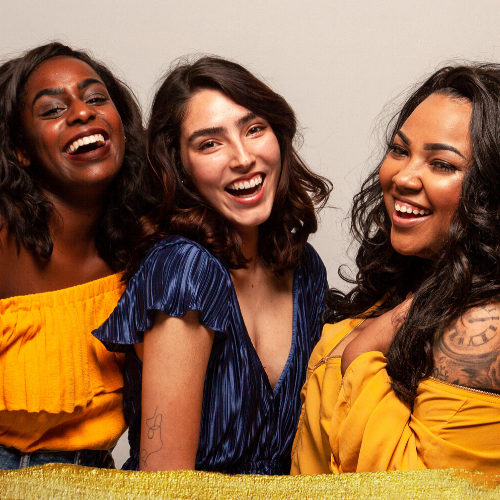 In business....

Transitioned her hobby business into a sold out, highly sought after spiritual program

Received 5-figure book offer from a publishing house, is now a prestigious author who's highly sought after for TEDx Talks and speaking events #HerWildestDreamComeTrue

Fully booked her 1:1 coaching program and started a waitlist

Became so accurate with her psychic development that she no longer feels the need to hire psychic readings

In life...

Healed her complex PTSD after years of trying every therapy technique in the book (freedom from triggers = more freedom in life!)

Finally gave birth to her rainbow baby after 6 years of back-to-back pregnancy loss

Learned how to have multiple orgasms after decades of vaginal numbness
Traded in deadbeat boyfriends for lovers who made it their goal to please her (emotionally & otherwise)
Very limited space available. Only 2 to 3 clients accepted at any time, please apply to claim your seat.