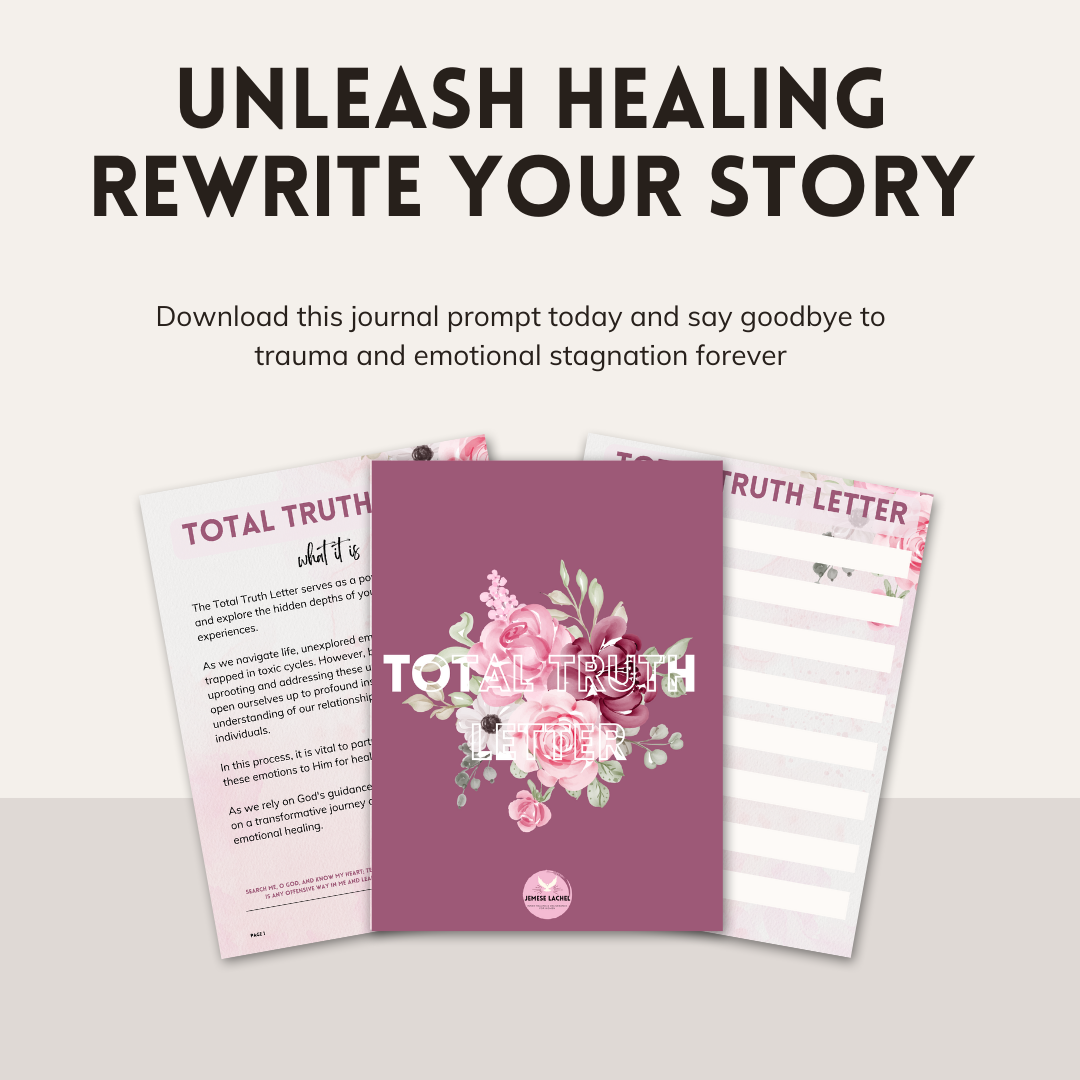 Encountering Jesus. Empowering Women. Restoring Hope.
Discover the power of the Total Truth Letter journal prompt, your secret weapon for inner healing.
Escape the clutches of trauma
Shatter toxic patterns
Grow closer to God in the process
Download today and begin your faith-fueled journey of restoration.
Disclaimer: Please note that the Total Truth Letter is a self-help resource and does not replace the guidance of a professional therapist or medical advice. If you're experiencing severe distress or need immediate assistance, please seek professional help or contact emergency services.