Has your journey gone something like this?
You've had a bad experience in the church, and it's damaged how you view people, God/Jesus
You've got a sexual abuse or trauma story that you're *mostly* over...until issues pop up at random again
You struggle with relationships to men/masculinity
You deeply desire love, but find yourself pushing people away
You've taken TONS of action to build a successful life, but no matter what it seems like you're running in circles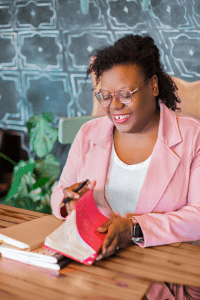 Individual Therapy and Counseling
Virtual sessions. Each session will be 60-minutes. You'll receive biblically faithful Christian counseling and spiritual mentorship with easily actionable steps.
Secure DMs. Connect between sessions Monday through Friday using a secure platform.
Investment: $110 USD per session (sliding scale available )
Please note: I do not accept insurance at this time, but can provide a statement for you to submit to your insurance as an out-of-network provider. 
Mentorship
3-month mentorship program with bi-weekly calls.  Each session will be 60-minutes where you'll receive biblical guidance, trauma recovery coaching, spiritual mentorship, and easily actionable steps to apply to your unique situation.
Voxer coaching between sessions. You'll have 24/7 access to voxer (a walkie talkie-like app you can install on your phone) so that in moments of celebration or strain, you've got support in your back pocket.
Bonus  Free 30-minute Follow-up Call to be used at any time within the first 6 months after your mentorship program ends
Investment: $497 USD per month (extended payment plans available)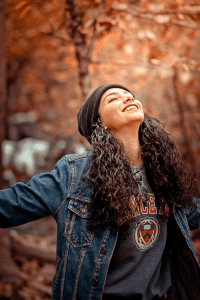 FAQ
What makes you an expert?
I am a licensed clinical social worker who has gone through a rigorous State-board approval process in order to provide clients with ethical care.
In additionl to clinical licensure, I earned a Bachelors in Social Work with a focus in generalist practice; I've got a Masters Degree in Social work with a focus in rural populations.
I've worked as a drug treatment counselor; I've worked as a supervisor in a residential Christian Ministry for Homeless Women; I've worked as an HIV/AIDS case worker; I've worked years in Medical Social Work and as a Grief & Bereavement Counselor for hospice.
But I don't think any of that means as quite much as my personal, lived experience.  See, I've personally walked through these trenches (literally, and figuratively). I know what it's like to live with depression, anxiety, postpartum disorder, PTSD. I also know what it's like to overcome them and create an incredible, full-of-love, life.
More importantly than ALL of that, I have a personal testimony of Jesus Christ and how He has transformed my entire life. Despite all my experience I'm only pointing you to Jesus. It is Him who is doing the work through your surrendered heart. I can help you navigate that process.
Do I have to be Christian to do this work?
I share my faith as a Christian for those who would like to include Christian principles in their sessions.
I am definitely not shy about sharing that I'm a Bible-believing Christian.
That said, you most certainly do NOT have to identify as a Christian in order to work together.
You may be surprised that many women who come to me for support would describe themselves as agnostic or just unfamiliar with the person of Jesus Christ.
I encourage all women to practice discernment in who you hire for anything. So upon following that process, I'd be thrilled  to begin our work together if upon reflection we both determine that working  together might be of benefit to your spiritual life in some way.
What's the difference between Therapy and Mentorship/Coaching?
In therapy, we treat mental health issues and specific diagnoses.  We may address more of your crisis intervention type of situations where you are dealing with more pronounced, acute mental health concerns.
Therapy tends to focus on the past with the goal of moving towards a brighter future. It's introspective work where we'll work through emotions, behaviors, and thought patterns. It typically address the "why" of a situation, as in, why are things like this.
---
In mentorship, we are working from the place of your mental wellness being stable. You receive coaching and mentoring around the present moment and focus on the future. We clarify goals, identify obstacles, and create action plans.
We focus on your personal and professional goals and building structure for how to achieve those.  Mentorship or coaching is a supplement to your mental health treatment, rather than your primary source of mental healthcare.
Will I have the honor of working with you next?
You don't have to spend another moment walking in darkness or striving and on your own.  Reach out today for a free consultation and let's go after your healing God's way.