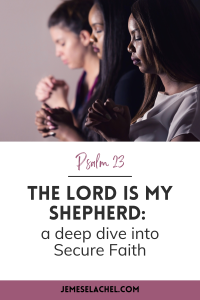 "The Lord is my shepherd, I shall not want" For many, this scripture brings back nostalgic memories, recited in Sunday School lessons or simply revered for its fame. But what does it truly mean? What significance lies behind the declaration that the Lord is my shepherd?
Making It Personal: Embracing the Lord as Your Shepherd
I believe that Jesus wants these words to become personal to you. Not just words we say like an affirmation to make us feel better, but words we consume because they taste so good to our spirit and fill us up. Words we live by.
Each week I speak with women facing various forms of suffering, from struggles with sin to enduring seasons of hardship. We invest hours hashing out the details, studying the Word together, and getting on our knees before God just seeking His guidance through prayer.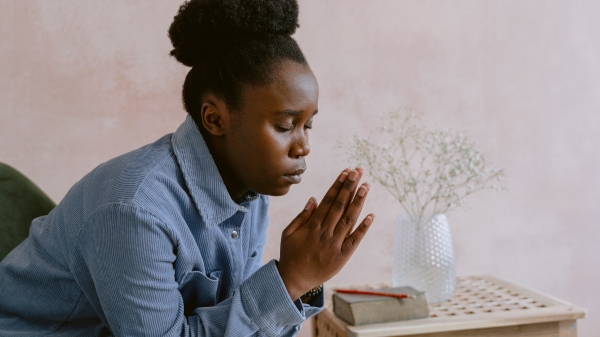 A Vital First Step
And you know what I've discovered?  I've found that as big as our problems and sufferings are, none of it ever gets solved or broken solely by our decision to address it.
You might be scratching your head at this point because if you've hung around long enough you know that one thing I'm big on is not trying to mentally stuff or hide from our work, instead facing trauma head on.  It may sound hypocritical of me to now tell you that the decision to address it doesn't fix it.
While I emphasize facing trauma head-on, the decision to address it is just the first step. It's you exercising your will to say, "I will confront this issue, and it won't control my life any longer"
True Surrender: Letting Jesus Lead
However, the real transformation, the true power, lies in surrendering to Jesus. He is the one who can break through the struggles and bring about the necessary change in your life. Your surrender to His presence and His words is what changes things. And the truth is, sometimes you have to remind yourself.  You have to tell your circumstances, "No, the LORD is my shepherd, not this fear," "The LORD is my shepherd not this sin," "The LORD is my shepherd, not this feeling of temptation, or offense, or anxiety or ______."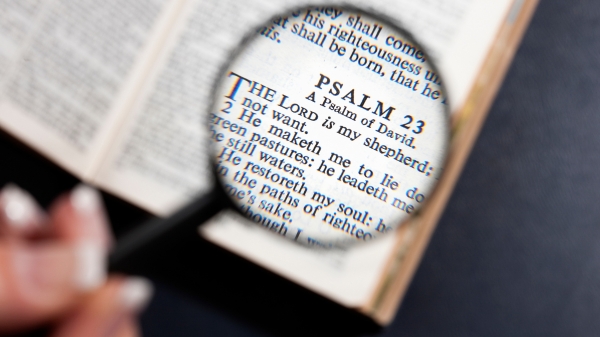 You have to decide to face it, but It's not solely about your effort; it's about changing the heart posture so that your head, heart, circumstances and even that lying devil hears your saying waht you believe in your heart–that Christ isn't just King, but He's also your Shepherd.  That he's also Jesus is your defense against anxiety, attacks, illness, depression, and trauma.
The true power of the change you're seeking comes from surrendering to Jesus, who He is in your life, what He says about you.  He says He's your shepherd.  He says you lack nothing. He says you are complete in Him.
A Call to Faith
This week my encouragement to you is to dive into these words with fresh intent. They are not quick affirmations spoken merely to placate yourself, but the life-giving words to live by.
The Lord is your shepherd. You lack nothing.
Recommended Study Scripture:
Psalm 23
Colossians 2:10
Isaiah 40:11
---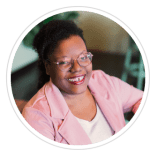 Jemese LaChel is a licensed clinical social worker (LCSW), Christian Trauma Therapist, and Faith Mentor for women, specializing in sexual trauma and biblical counseling. She is the founder of Grace Abides Christian Counseling. Jemese is passionate about helping women find their identity in Christ, equipping them with biblical literacy, and guiding them towards inner healing and deliverance. For more spiritual guidance, don't miss her thought-provoking insights and discussions on A New Creation podcast, where she delves deeper into the path to true security in God.